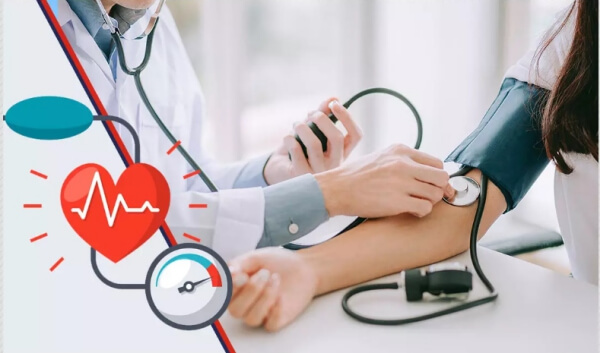 Hypertension, commonly known as chronic high blood pressure, is a medical condition in which the blood pressure in the arteries is consistently higher than normal. This disease affects a large percentage of the global population and is one of the leading causes of heart disease, stroke, and kidney failure. Despite its prevalence, hypertension is often referred to as the "silent killer" because it typically presents no symptoms until a serious medical event occurs. Let us take a look at the main causes, risk factors, symptoms, and treatment options for hypertension, as well as the role that herbs can play in blood pressure control.
Top Products for Hypertension
Causes of Hypertension
Blood pressure is the strength of blood when it flows in arteries as the heart pumps blood. In healthy individuals, the blood pressure remains within a certain range. Hypertension occurs when the blood pressure rises above this range, putting a strain on the heart, arteries, and other organs.
There are two types of hypertension: primary hypertension and secondary hypertension. Primary hypertension, also known as essential hypertension, is the most common form and has no identifiable cause. Secondary hypertension is caused by an underlying condition such as kidney disease, hormonal disorders, or sleep apnea.
Risk Factors & Symptoms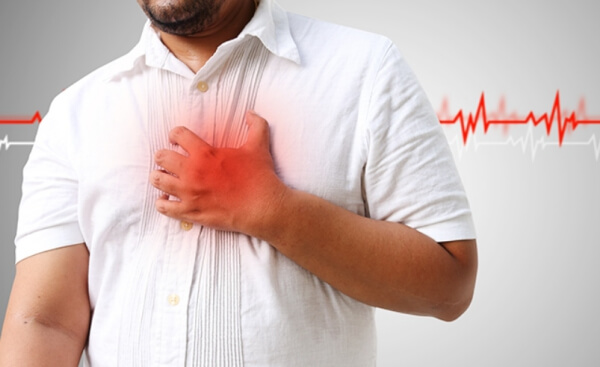 Several risk factors increase the likelihood of developing hypertension. These include:
Age – The risk of hypertension increases as we age;
Genetics – hypertension often runs in families;
Obesity – being overweight or obese can increase the risk of hypertension;
Physical inactivity – the lack of physical activity can lead to high blood pressure;
Smoking – it damages the arteries and can lead to hypertension;
Stress – chronic stress can lead to hypertension;
Alcohol – drinking too much alcohol can increase blood pressure.
Most people with hypertension have no symptoms, which is why it is often referred to as the "silent killer". However, in severe cases, hypertension can cause symptoms such as headaches, shortness of breath, nosebleeds, and chest pain. If you experience any of these symptoms, it is important to seek medical attention immediately.;
How to Control Blood Pressure Effectively
Treatment Options for Hypertension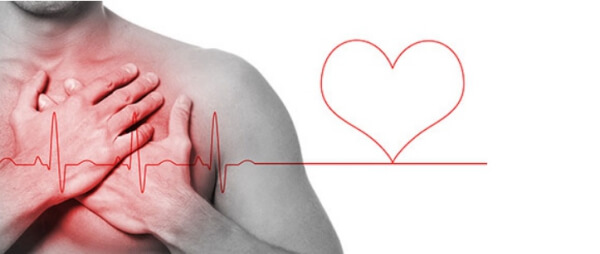 Hypertension is typically diagnosed through a blood pressure test. If you are diagnosed with hypertension, your doctor may recommend lifestyle changes and/or medication to help manage your blood pressure.
Lifestyle changes that can help manage hypertension include:
Eating a healthy diet rich in fruits, vegetables, and whole grains;
Reducing salt intake;
Exercising regularly;
Preventing the accumulation of excess weight;
Managing stress.
If lifestyle changes are not enough to manage hypertension, your doctor may prescribe medication. There are several types of medication used to treat hypertension, including diuretics, CCB (calcium channel blockers), ACE, and beta inhibitors. Your doctor will determine the best medication for you based on your individual needs.
Herbs for Blood Pressure Control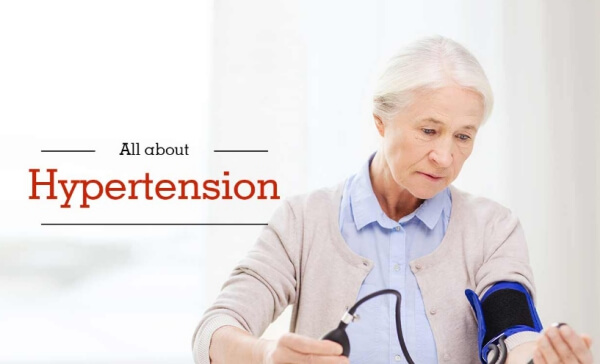 In addition to lifestyle changes and medication, certain herbs can help manage blood pressure. Here are some herbs that are effective in blood pressure control:
Garlic – it has been used for many centuries as a natural remedy for various ailments. Of course, this includes high blood pressure too. This is because garlic is believed to help relax blood vessels and improve blood flow. It can be consumed raw or in supplement form;
Hibiscus – the herbal tea of this kind has been shown to help lower blood pressure in several studies. Also, the plant contains compounds that help relax blood vessels and improve blood flow;
Hawthorn – this is a traditional herb used for heart health. Its main benefits are related to dilating the main blood vessels thus enhancing blood flow and resulting in lower blood pressure;
Cat's Claw – this is a rare exotic herb that is native to the Amazon rainforest. It has been shown to have antioxidant and antiseptic action, which can stabilize the pressure in blood vessels. However, more research is needed to determine the exact mechanisms of action;
Cinnamon – is one of the most commonly used spices in cooking. In several reputable studies, this ingredient has been shown to reduce blood pressure rate. Some specialists suggest that the herb increases insulin sensitivity, thus neutralizing inflammation;
Ginger – this is a spice that has anti-inflammatory properties and may help improve blood circulation. Some studies have shown that ginger can help lower blood pressure, although more research is needed;
Turmeric – the plant has a composition that contains a compound called curcumin. It has significant anti-inflammatory properties. On top of that, the herb successfully lowers high pressure in the blood by optimizing blood vessel function.
It is important to note that while herbs can be effective in blood pressure control, they should not be used as a substitute for medical treatment. If you have hypertension, it is very crucial to interact regularly with your doctor to develop a comprehensive treatment plan that includes lifestyle changes, medication, and any herbs or supplements that may be beneficial.
In conclusion, hypertension is a serious medical condition that affects a large percentage of the global population. It is important to understand the causes, symptoms, and treatment alternatives for hypertension in order to manage the condition effectively. In addition to lifestyle changes and medication, certain herbs can be effective in blood pressure control. By working with your doctor and incorporating a variety of treatment options, you can manage hypertension and reduce the risk of serious medical events such as heart disease and stroke.